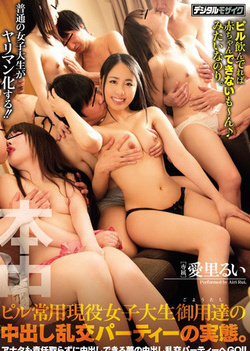 Actual Condition Of A Creampie Orgy Party At The Pill Regular Practitioner Female College Student Witness.
1 hours 53 minutes
Beautiful tiny tits Asian milf Airi Rui loves it when she gets to showcase her expertise in the handling of huge hard meaty cocks. She enjoys the groans of pleasure she gets when she offers a wild sensational double blowjob. She is rewarded with a sensual fingering session.
There is no more Airi Rui DVD, but you can check 5251 more JAV DVD into our archives, we are pretty sure you will found something you like!!
View All